Bigger Isn't Better, Better is Better
2.22.23
Aircraft ownership is a complex undertaking. Just some of the decisions an owner needs to make – such as crewing, hangaring, maintenance and scheduling – are key right from the start to ensure smooth flight operations and getting the most out of the aircraft.
More than ever, owners recognize you need a small army of professionals to handle all the details and the constantly changing regulatory environment. Some owners that have always had their own flight department even recognize that their team, as good as they are, just can't keep up. As a result, many owners are turning to experienced aircraft management companies to help handle the details.
Coming to this conclusion creates questions for owners to ask, the most obvious is: what should they look for in an aircraft management company? The answer is simple: the company with the resources and capabilities to manage successfully and can live up to the commitment to making the ownership experience easier and better.
Once owners recognize that resources and capabilities are essential and therefore size does matter, they should really be asking another question: is bigger better for me? And, how big is too big?
Weighing the Options
There are a handful of companies that tout the size of their operations to entice owners. They offer larger volume discounts on services, fuel and other necessities, based on one's aircraft being a small part of a big fleet.
Pricing matters, so these are important considerations. At some point, though, that buying power reaches a maximum for the company and with other vendors. It's impossible to discount fuel or insurance below the profitability point for a third party, no matter how many grouped aircraft are buying it.
In this case "Bigger" alone isn't better, it means "Big Enough to Influence." For nearly 80 years, Priester Aviation has built one of the largest family-operated aircraft services companies in the industry based on relationships with vendor partners and managed owners. Handling the large number of aircraft over the decades allows us to partner with third parties for maximum client value in all aspects.
The Priester name and volume behind it carries a significant weight with the partnerships we've built over the years. It also allows us to offer the highest-rated charter services, with nationwide access to more than a thousand aircraft to deliver a needed solution.
On the other end of the spectrum, some small companies focus on a handful of aircraft to manage. While one might work out well in individual circumstances or with non-complex ownership situations, questions can arise when they're faced with difficult circumstances.
Would that company have the bandwidth or the resources to handle the challenge of aircraft grounded with a mechanical issue or the loss of a pilot from a regular rotation? Who can the aircraft owner talk to about supplemental lift or maximizing charter revenue if desired? Even well-meaning companies can be overstretched, with too few people wearing too many hats to meet the job adequately.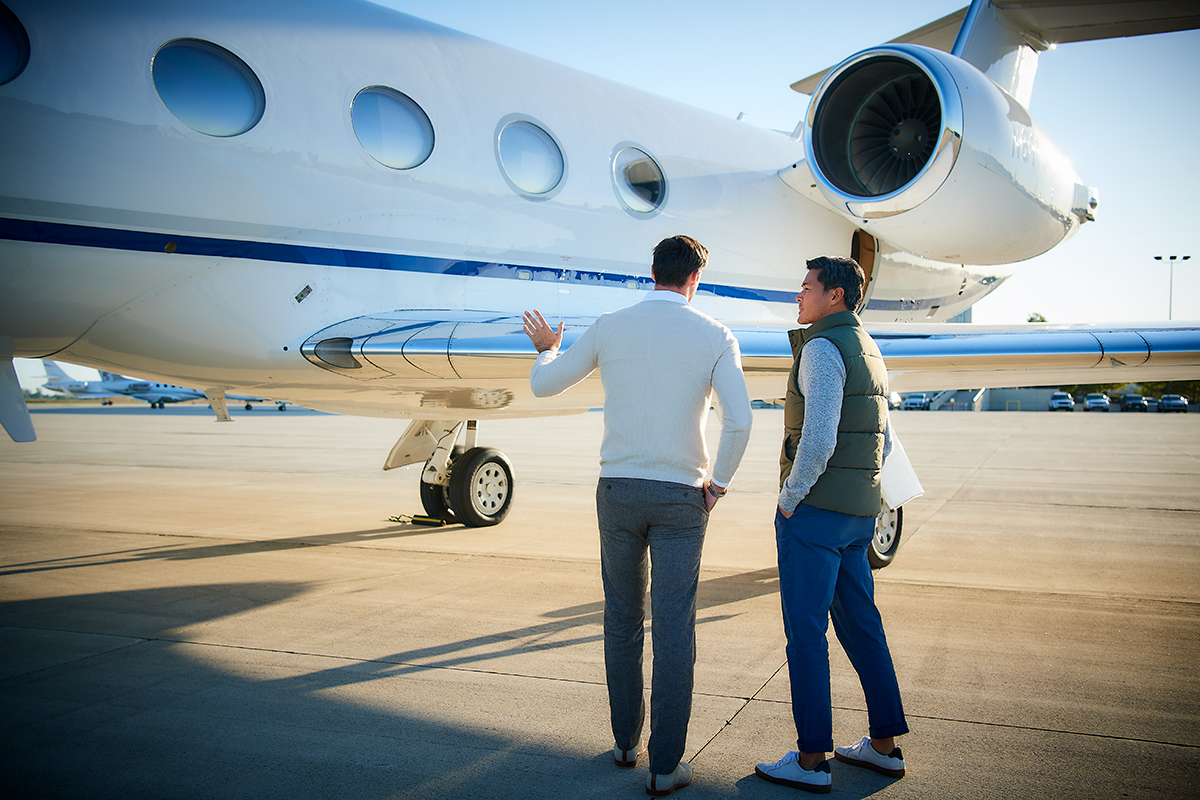 The Priester Philosophy
Priester has proven solutions because we've answered the challenges of our owners every day for decades. In a personalized, tailored fashion, we work directly with our clients to determine what they are trying to accomplish, supporting them with the essential resources, and then helping them get there. For some clients, that's full flight department and management services, while for others it's an a la carte solution with one or two management aspects.
There is no one-size-fits-all approach to aircraft ownership and Priester doesn't force its services into one-option-only packages that don't benefit the client.
At the end of the day, an owner needs to know their needs will be met because their services provider is committed to their success. That partnership is not always possible from a small outfit and not realistic from the largest ones.
Our process is designed to be proactive and thoughtful in finding solutions. Our people are accessible and accountable. A single point of contact makes your ownership experience our highest priority, but the ability to deliver on a promised solution is what makes us truly unique. We believe our nimbleness is an asset that owners leverage to elevate their ownership experience.
As aircraft ownership needs change, we're able to plan and execute strategies to make that successful. We have the expertise to advise owners on the next steps, and the capabilities to see that through. Whether that's with fleet planning or changing missions, we ensure there is no disruption to the flight operations you depend on.
Talk to us and let us demonstrate what better private aviation solutions really mean.