From Briefcases to Suitcases
3.2.21
Just about one year ago, the industry saw a dramatic shift in who was chartering a private aircraft. For years, a majority of our customers were using private aircraft to turn two-day business trips into one. Briefcases were the norm and it was rare for the luggage compartment to be full. Flash forward 11 months and now one of the most common questions asked is "how much luggage can we bring with us?"  Priester, like many other operators, are seeing the biggest growth opportunity in helping families travel safely between their summer and winter homes or to that much needed vacation.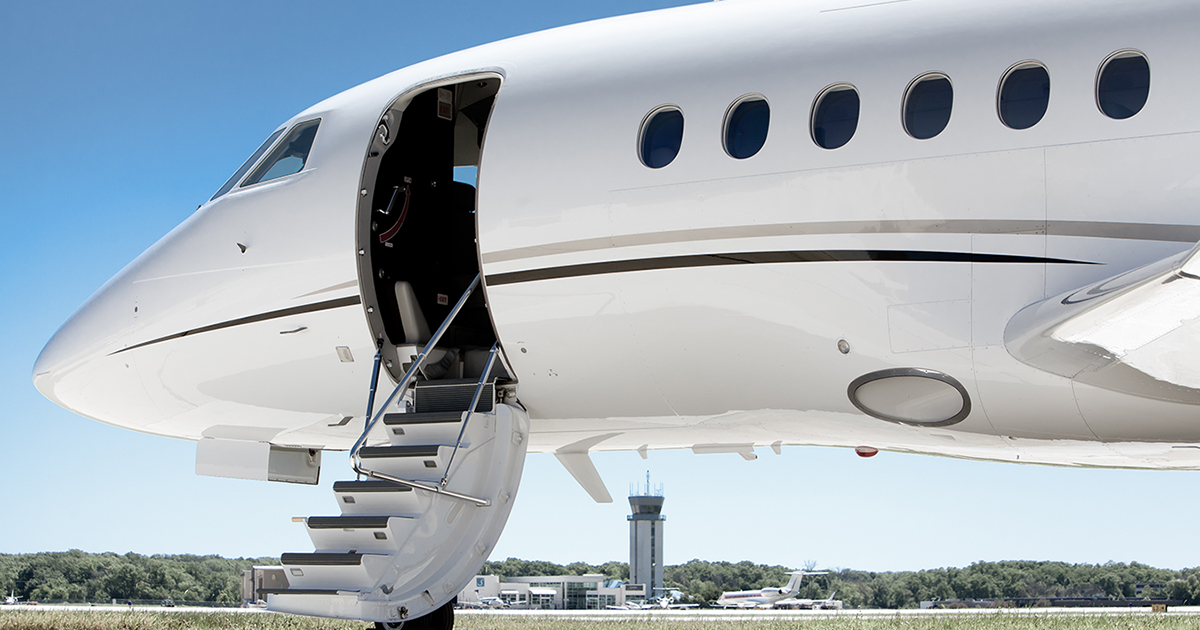 So why has flying private becoming so necessary for people who may no longer be time sensitive? One word, COVID.
Studies show that when flying commercial, a passenger may be exposed up to 700 touch points in a commercial airport (Security line, restrooms, seating, luggage check in, etc.). On the contrast, flying private only exposes passengers to approximately 20 touch points. For retired executives, families or people with underlying conditions, this is a huge benefit.
First time clients we surveyed outlined the top reasons they chose to switch from flying commercial to flying private. These reasons include:
Familiarity with those they are traveling with, knowing their exposure levels vs. traveling commercially and sharing interactions with hundreds of strangers.
The ease of showing up with luggage and being able to board the plane instead of checking bags and waiting in long security lines.
Curb to tail service. Drive right up to the aircraft and board within minutes.
Fido Friendly. Bring your pet onboard because no vacation is complete without the family's furriest member.
Another way that COVID has changed the business model of private aviation is the influx of interest in one-way trips. Clients consider one-way trips to only include their own travel itinerary without including getting the plane to where they are departing from. When clients book their travel, one of the most commonly asked questions is "will I have to pay to fly the plane back to its home base even though I'm not on it?" These empty legs provide a cost-efficient way to travel if you have a flexible schedule and are willing to explore many options. Priester Aviation has quickly become an industry leader in one-way trips. We have an experienced team who can help you plan your trip. We don't give a single option; we give you multiple options. We may be able to save you a few thousand dollars if you're flexible with your travel date or if you don't mind a fuel stop. Unlike business travel where time is of the essence, the more flexible you can be, the more options we can give you.
So, what are the best tips and tricks for traveling during COVID?
Let us know if you have to travel on a certain date or if you have flexible travel plans.
Be patient – we may tell you to book 4-5 weeks in advance or we may advise you to wait a bit. Typically, our one-way/empty legs are posted 2-4 weeks out.
Understand the terms and conditions of the contract you sign. Make sure you find out what the cancellations policy is, what additional costs you may occur and how much luggage can fit on the plane
The last piece of advice… be prepared. Once you fly private you will be hooked and don't be surprised if you ask yourself "why didn't I start doing this years ago?"
For more information contact Toby Batchelder, VP of Sales
tbatchelder@priesterav.com // +1 612-991-7725