Understanding Private Aviation Options
2.16.22
By Greg Cummings
Making the decision to fly privately is easy, with the extra convenience, flexibility and privacy it provides. Choosing private aviation options for each need might be a more difficult decision. By breaking down the benefits of each structure, Priester can explain the most popular solutions and help provide clarity.
On-demand charter, pay as you go
Most travelers first enter the world of private aviation travel through on-demand charter. With this option, one pays for each trip, without a long-term commitment, and there are no restrictions to specific aircraft.
Charter allows the most flexibility for occasional travel or supplemental lift – a time when additional flights are needed beyond the capabilities of one's fleet, or to cover aircraft maintenance downtime. For customers who need one-off trips or fly 25 hours or less a year, this option makes the most sense.
Although pay-as-you-go can be the most flexible, customers should look for a reputable operator that can offer reference checks and proof of audits by third-party safety agencies that perform rigorous on-site reviews. The reviews are performed by third-party companies, which include Argus, Wyvern, IS-BAO and/or Air Charter Safety Foundation that include a deep dive into the following:
Safety Culture
Safety Management System (SMS)
Emergency Response Plan (ERP)
Processes and training standards
Team engagement at all levels
There are many charter providers and brokers in the marketplace, with varying levels of service and operations. When shopping for a flight, make sure the provider meets the industry standards for crewing and aircraft maintenance. While price is a notable item to compare, safety should be the most important factor in making a decision.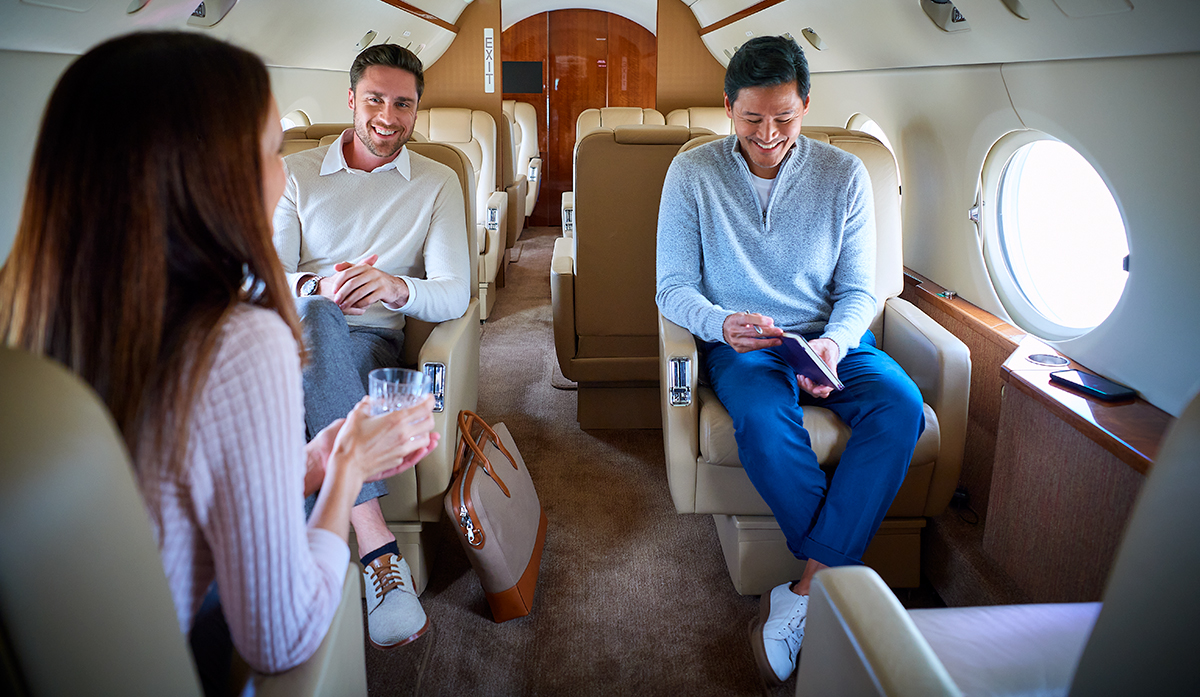 Block charter cards, or Jet Card 25 hours at a time
Numerous companies sell block charter or jet cards in 25-hour increments. Charter cards, also known as jet cards, are a great option for flyers who can reliably plan for roughly 25 or 50 hours of travel a year, or who need supplemental lift to their own aircraft capabilities.
Block charter card customers select from a specific category of aircraft (light, midsize, super-midsize, large or long-range jets; or turboprops). A specific aircraft model is not guaranteed, but flights are on the aircraft within the category purchased.
Other card options include the 25-hour fractional card, where one flies only a specific aircraft type, such as a Phenom 300, Citation XLS or Citation Sovereign. Fractional cards are typically 15-25% more expensive than owning a fractional share, so if one's flight needs exceed 50 hours a year, it's worth exploring buying an interest of the aircraft.
Cards offer guaranteed availability and a recovery solution should the aircraft break, they are restricted by longer call-out times to reserve a plane, peak-day limitations and longer-term (12 months) of commitment.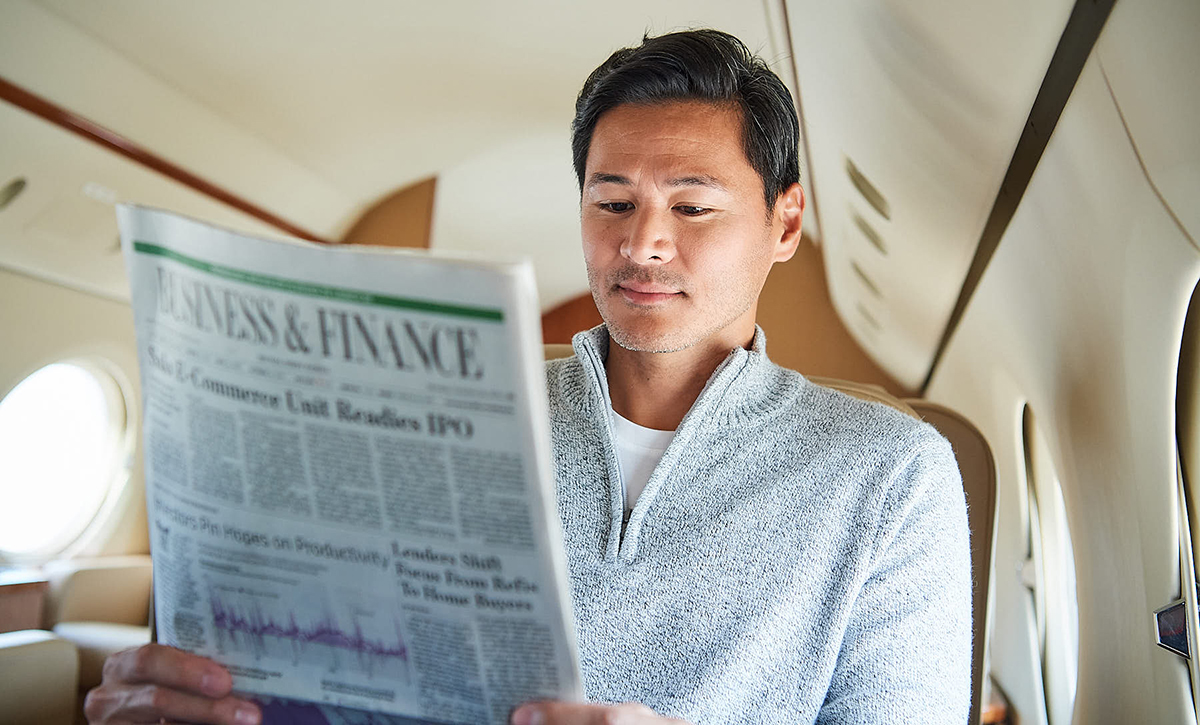 Fractional aircraft ownership
Fractional aircraft ownership is just that, where one owns a portion of an aircraft in a larger fleet. The smallest percentage one can buy, per FAA rules, is 6.25%, which equates to 50 hours of use a year. From the base-50 hours interest, owners may add increments of 25 hours at a time, across different aircraft types.
Fractional owners are tied to a specific tail number or registration in the fleet but have access to all the aircraft in that fleet, allowing the benefits of upgrading or downgrading, guaranteed availability, a recovery strategy in case of a maintenance issue, and predictable fixed costs.
With fractional ownership, there's an upfront purchase price among with the following:
Monthly management fee (regardless of use during that time, and a variable hourly rate each time one flies)
Hourly flight charges
Ancillary charges
This predictability, along with the consistency with crew training, aircraft maintenance and scheduling, makes this option attractive to some.
It is not without its limitations. There can be restrictions over peak days and on international travel. Fractional ownership is also locked in for at least 30 to 36 months. There is often a high utilization overall for the aircraft, which may greatly diminish its value when it's time to sell one's fraction. There is also limited ways to exit your share, which can decrease the value of the interest you own in the asset.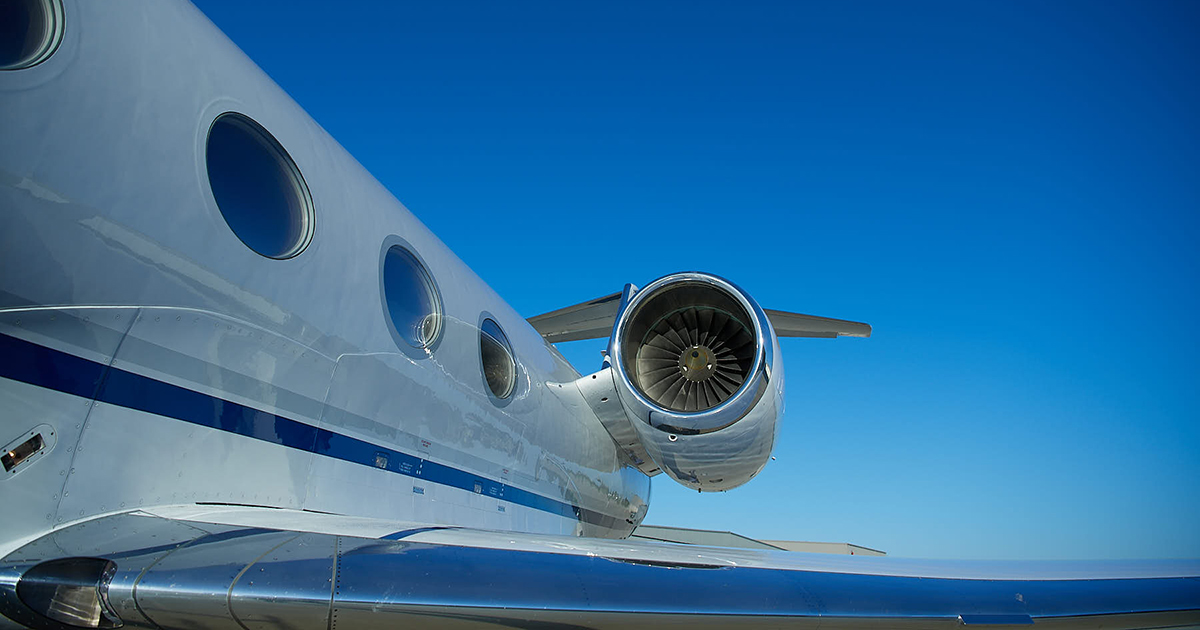 When whole aircraft ownership makes the most sense
If one's flight needs are typically greater than 150 hours a year, fully owning an aircraft can be the least expensive option. Owners can operate the aircraft under FAA Part 91, meaning they are in operational control and only they or who they designate can fly on the plane. Another option is to operate it with a management company under FAA Part 135, which allows revenue to be generated by the chartering of the aircraft when it is not used by the owners. Both options have advantages and disadvantages depending on one's needs or missions. Charter can offset some operating expenses but should not be assumed to cover all of them.
After purchasing an aircraft that specifically meets a mission profile, owners have complete flexibility in scheduling trips. There are known, plannable, annual costs, with experts available to budget for or reduce them. Owning a plane offers shorter call-out times, no peak-day restrictions and better dispatch reliability.
There still may be times when charter or supplemental lift becomes necessary, either to cover maintenance events or needing multiple aircraft on the same day.
Making aircraft ownership easier
Priester can remove the perceived barriers to aircraft ownership. Our team manages the administration, performs safety checks and audits required by the FAA, handles crewing, oversees flight operations and coordinates maintenance. We offer ways to control expenses through transparent invoicing. Crews are specifically assigned to one's plane, increasing the owner experience by getting to know them personally and being trained for their specific needs. We keep the plane stocked with the owner's preferences and design an experience to exceed your expectations.
Contact us to discuss aircraft ownership and private aviation options in more detail. We can run full cost comparison to see the financial benefits. Let us help find the best solution.
For information about management services, please contact Greg Cummings at gcummings@priesterav.com.